Products » Disposable Hypodermic Syringe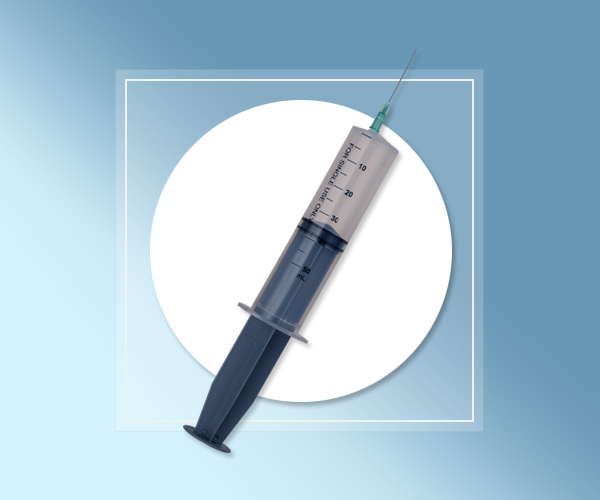 Disposable Hypodermic Syringe
Cartel Healthcare Pvt. Ltd. is one of the best syringes manufacturer in India. Biosafe syringes are single use high quality syringes at genuine rate.
The bio-safe syringe comes in three pieces: barrel, plunger and gasket. Completely latex free, it does not contain any rubber or silicone stopper and is fully bio-compatible.
The bold scale markings and thin line plunger tip makes reading easier and more accurate. Smooth contours, specially designed flanges and a comfortable thumb rest make sure that there are no blisters or joint pain.
We are well-equipped to manufacture premium quality Hypodermic Syringes in the capital city of Chhattisgarh, Raipur. Fabricated in strict compliance with the well-defined industrial specifications, these syringes facilitate smooth injection of fluids in the body.
Compliance with IS 10258:2002 / ISO 7886:1993
Syringes are sterilized by ethylene oxide.
They are available in various sizes with a luer slip central/ eccentric nozzle.
Each syringe is guaranteed leak proof.
Available with/without Needle.
Size
Needle Type
With Syringe
Syringe Type
Syringe Type
Outer Carton
2ML/CC

22G 1"/23G 1"/24G 1"

Luer Slip
100Pcs/Box
20 Boxes/Carton
3ML/CC

22G 1"/23G 1"/24G 1"

Luer Slip
100Pcs/Box
20 Boxes/Carton
5ML/CC

22G 1"/23G 1"/24G 1"

Luer Slip
100Pcs/Box
20 Boxes/Carton
10ML/CC

21 1 1/2" G 22 1 1/4" G

Luer Slip
50Pcs/Box
20 Boxes/Carton
20ML/CC

21 1 1/2" G

Luer Slip
25Pcs/Box
16 Boxes/Carton
50ML/CC

Luer Slip
25Pcs/Box
12 Boxes/Carton