Products » Disposable Infusion Set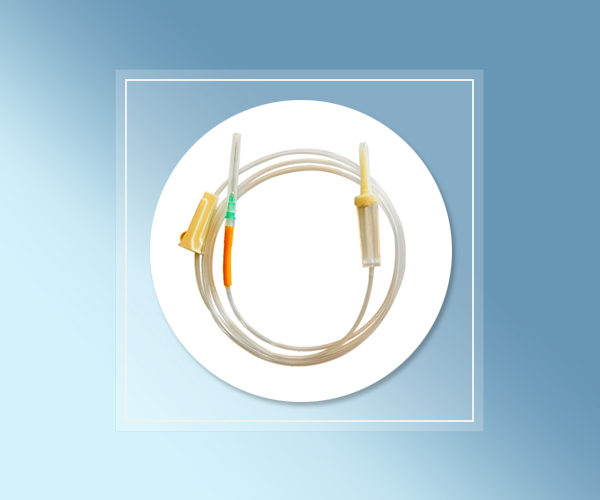 Disposable Infusion Set
Cartel Health Care Pvt. Ltd. is one of the leading manufacturer of Premium Quality IV sets in India.
Biosafe IV Set are available in 2 qualities Economy And Premium.
Iv sets are commonly used to administer fluids into patient's veins. It consists of a long sterile tube, connector, drip chamber, flow regulator and spike.
The tube and drip chamber is made up of virgin, medical grade, non-toxic, non-irritant PVC material. The flow regulator and piercing spike are made from medical friendly abs compound for better performance. The set is provided with a fluid filter made up of pp.
Our company is listed as the most famed manufacturer of Infusion Sets in Raipur, Chhattisgarh. It is fabricated by using the top grade quality components and ultra-modern techniques, under the guidance of our team of well-trained and knowledgeable professionals.
Connector Type : Luer Slip
Injection Port : Latex Injection Port
Needle : With or Without Hypodermic Needle
Sterilization : Ethylene Oxide.
Product Varieties
Model
Tube Length
Injection Site
Chamber
Needle

Fluid Filter

Drop/ ml
Regulator Packing
Pouch
ECONOMY
ECONOMY
150 cm
Latex Tube
Without
Airvent
21 GX1"
Yes
20/ml
40mm
Poly Pouch
ECONOMY
150 cm
Latex Tube
With Built in Airvent
21 GX1"
Yes
20/ml
40mm
Poly Pouch
PREMIUM
150 cm
Latex Tube
Without Built in Airvent
21 GX1.50"
Yes
20/ml
40mm
Ribbon Pack
PREMIUM
150 cm
Latex Tube
With Built
in Airvent
21GX1.50"
Yes
20/ml
40mm
Ribbon Pack