Products » Disposable Oxygen Mask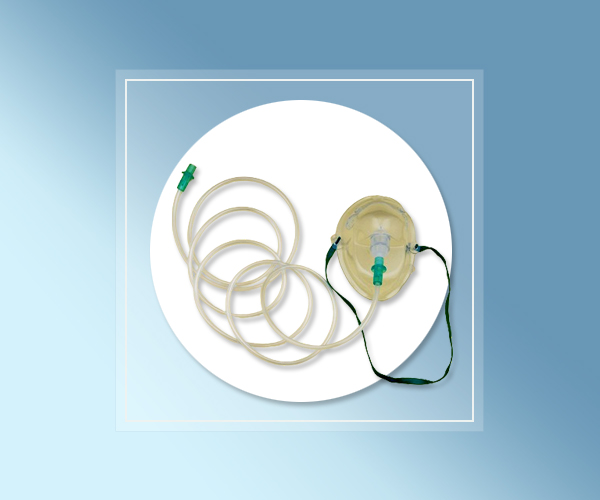 Disposable Oxygen Mask
It is an elongated mask with smooth and soft edges for efficient oxygen administration to patients. Comes with aluminum nose clip and elastic strap for proper mask positioning. star lumen tubing of length 2 meter to ensure continuous flow of oxygen. Universal connector at both ends of tube for proper connection with the oxygen source. Cartel Healthcare Pvt. Ltd. is leading manufacturer in Raipur Chhattisgarh.
Available in 2 sizes adult and pediatric sizes.
For single patient use
Non-toxic and pyrogen free
Available sterile and non-sterile.